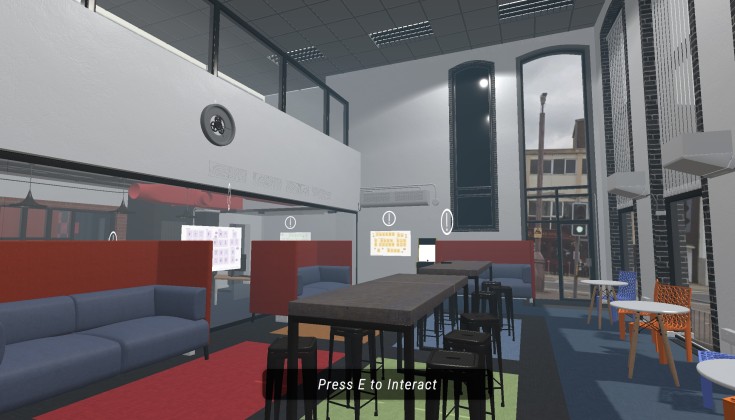 Small Business of the Year and Skills for the Future entrant – Carse & Waterman
The Prodigy, Santander, the NHS, ITV and The Prince's Trust are just some of the people Stoke-on-Trent animation company Carse & Waterman has worked with since it was founded by then Staffordshire University students Gary Carse and Dan Waterman in 2009.
Their dedication to push the boundaries has positioned Carse & Waterman as pioneers in the digital media realm locally and nationally and has seen them scoop a TV award for their work on ITV's Keith and Paddy's picture show.
Most recently their work with Josephine and Jack Charity about sexual health for people with learning difficulties was nominated for a Smiley Charity Film Award.
Other achievements include Carse & Waterman being recognised as one of Creative England's top Creative Companies in 2018.
Co-founder Dan Waterman said: "Challenging the status quo through the power of effective storytelling is what we were born to do. During our BA in Animation at Staffordshire University we set up our own studio in the heart of Stoke-on-Trent – a studio born to rewrite the rules of the animation industry and which led to the creation of Carse & Waterman."
Dan and Gary transitioned seamlessly from stop-motion animation to 3D animation, visual effects, interactive media, gaming and apps.
They use Unreal Engine technology which they say has revolutionised the animation process, removing rendering times and delivering projects in record time and at competitive costs.
Dan and Gary regularly act as ambassadors for Stoke-on-Trent and Staffordshire's createch sector, serving as proof that the region's digital creative sector is growing.
They actively engage with the local community and support young talent in acquiring the skills needed for the future. They work very closely with local schools and colleges including Dan serving as an enterprise advisor for City of Stoke-on-Trent Sixth Form College, providing guidance and support to young people exploring career opportunities in the creative industry.
In 2022, 50 young people from Stoke-on-Trent took part in 96 days of work experience with Carse & Waterman.
Dan and Gary also collaborate with organisations such as the YMCA, Shaw Trust and other community groups.
Carse & Waterman has entered the Small Business of the Year and Skills for the Future categories of the Staffordshire University Business Awards.