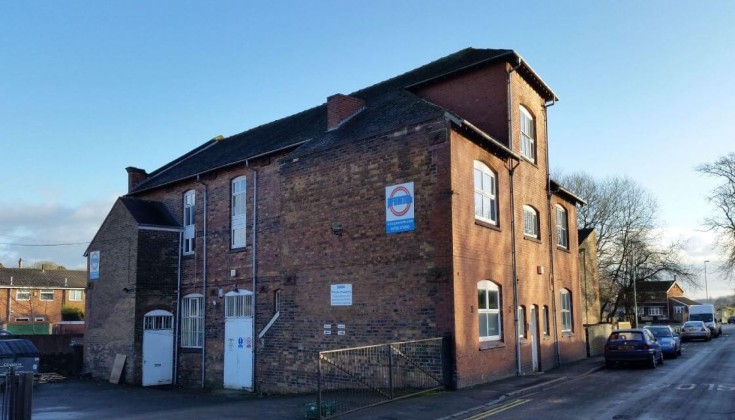 Small Business of the Year and Innovation Award entrant – Promtek Ltd
A second-generation, family-owned business, Promtek Ltd was founded in the 1970s but is very much in the 21st century when it comes to innovation and working practices.
Based in Brindley Ford, the automation technology company is constantly innovating and adapting to meet the needs of its customers in the digital era.
Sustainability is at the core of Promtek's strategic approach, with a strong focus on achieving net carbon zero and embracing sustainable practices.
It's a strategy that's paying off as revenue has increased by 28% year on year.
Promtek has a longstanding relationship with Staffordshire University to offer undergraduate placements and graduate recruitment, as well as opportunities to accelerate its product innovation ideas. This includes funding a collaboration with the University on the first Staffordshire Advanced Manufacturing, Prototyping and Innovation Demonstrator (SAMPID) project to explore the use of robotics in ingredient handling applications.
The company prioritises its employees, fostering a culture of teamwork, creativity and personal growth. The Promtek workforce has grown by 20% this year, with a diverse team from the UK, South Africa and India.
Managing Director Charles Williams said: "We are deeply committed to making a positive impact on our community through various corporate social responsibility initiatives. This includes supporting local charities, championing environmental sustainability and actively participating in community events.
"Our belief in giving back extends to initiatives such as piloting talent development schemes, sponsoring the Port Vale Foundation Africa mission, providing work experience for high school students and offering local work placements and apprenticeships.
"We understand the importance of being a responsible corporate citizen and strive to make a meaningful difference in the lives of those we serve."
The company won several awards last year including its Storaweigh software receiving the Food Processing Award, an Apprentice of the Year Award from Shapa and a gold employer certificate from Next Gen Makers Kitemark for its apprenticeship scheme.
To expand its global presence, Promtek has established the Promtek Africa office, where it has recruited a team of four professionals from the region.
Charles said: "This strategic move empowers us to deliver our advanced technology to manufacturers in Southern Africa and beyond, broadening our customer base and making a significant impact in the global market. Our presence in Southern Africa underscores our unwavering commitment to innovation, customer satisfaction and international growth."
He added: "Winning an award at the Staffordshire University Business Awards would be a tremendous honour and a testament to our unwavering commitment to excellence, innovation and community engagement.
"It would validate our tireless efforts and inspire us to continue pushing the boundaries, setting new benchmarks and positively impacting both our industry and the wider community."
Promtek has entered the Small Business of the Year and Innovation categories of the Staffordshire University Business Awards.