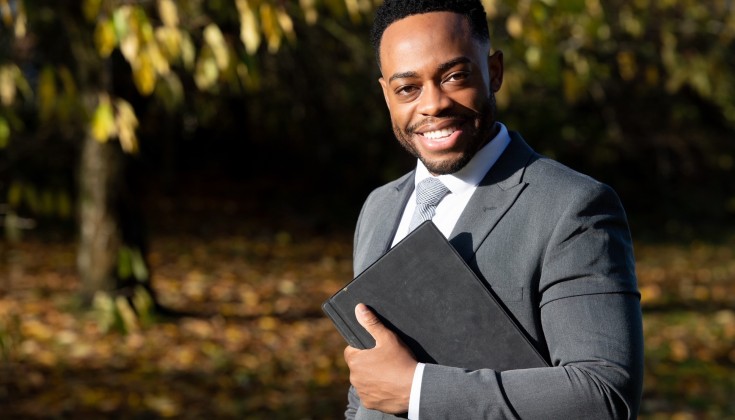 Skills For The Future and Growth Award entrant – Waldron & Co
It was redundancy that led to Nathan Waldron setting up his own financial planning business.
The former banker, from Stone, said he never thought he would be his own boss but that it was the logical next step in 2021.
He now offers financial advice to families, professional couples and elderly people around the UK.
"I had no idea about starting my own business and never thought it would have happened – but it did," said Nathan.
"The whole idea at the time of going alone was scary – that's without question – but I knew I could do it and I wanted to do it for me and my own family."
Nathan's ethos is about helping others as much as he can, which includes simplifying the financial industry to enable as many people as possible to plan for a more sustainable future.
This drive has led to Nathan not only now employing other team members but collaborating with another financial business on a joint venture which is set to launch later this year and will see bases in London as well as in Staffordshire.
The new venture will also provide more employment opportunities and a network which will reach the length and breadth of the country.
"I am so excited for the new venture," said Nathan. "This means we will be reaching out to more and more people and helping others all the time. We will also be providing life and training skills as part of the next phase which is going to be incredible.
"One of the main reasons I wanted to start my own business was to not only help to simplify the finance sector and educate others on how accessible services can be, but to also provide employment opportunities. I am really looking forward to this and to introducing new members of staff to Waldron & Co."
Nathan's expertise has been commended several times, most recently as a top rated adviser on VouchedFor, a UK review site for financial advisers and other industry professionals.
Nathan has run financial advice drop-in sessions and has educational talks planned for schools over the coming months.
"I think it is vital for future growth to connect with as many different organisations as possible and education is one of those," he said.
"To be able to show that financial planning is not something which should be shied away from is very important and to simplify the ways in which this can be done is something I will always endeavour to do."
Waldron and Co has entered the Skills For The Future and Growth categories of the Staffordshire University Business Awards.