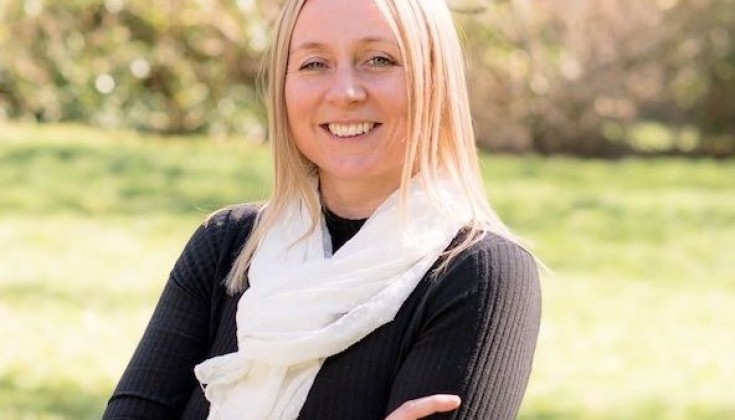 Entrepreneur of the Year and Alumni Business Person of the Year entrant – Sonya Farrall
Born with a love of media and journalism, Sonya Farrall's career has taken her from newspapers to the sporting world to setting up her own PR company.
The Staffordshire University Journalism alumni began her career as a news reporter for The Sentinel, – quickly progressing to a role with the sports desk, a rarity for women at that time.
She became sports editor for sister publications the Post & Times Series, where she took charge of the sports coverage for newspapers in Leek, Cheadle and Uttoxeter.
Sonya was soon working freelance for national newspaper The Racing Post. Then by 2008 she was working in horse racing full time, travelling the country to attend race meetings including the likes of Royal Ascot and the Cheltenham Festival.
Nearly a decade later, in 2017, she took the gamble of walking away from a secure job to launch her own business – the PR company BabaBaboon.
Determined to be a PR company with a difference Sonya works with charities as well as businesses of all sizes and shares positive community news on her website.
In 2022, after taking part in a Pathfinder project at Staffordshire University, Sonya was awarded an Innovation Award for Best Employer to recognise the way she embraced the project and welcomed a student into her business.
She said: "When I started BabaBaboon, I was always adamant I wanted to try and provide a platform for others to benefit from and that will always continue. If I can provide opportunities to students who can then benefit by adding their contributions to their own CVs then that is what I will do.
"BabaBaboon has many strands and has taught me a lot in my own journey. From starting out on my own with very little confidence and not knowing where I was heading, I now feel I have grown with the business.
"Yes we are without doubt a PR company, but we also do so much more than that and as we continue to grow I welcome more and more collaborations for the future of a positive media platform others can share."
Sonya runs PR workshops for charities, businesses and recently for Staffordshire Chambers of Commerce.
Sonya has entered the Entrepreneur of the Year and Alumni Business Person of the Year categories of the Staffordshire University Business Awards.