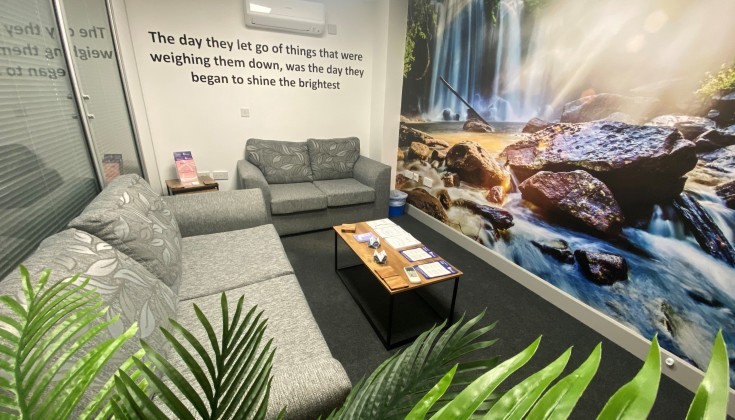 Business of the Year entrant – The HEX Group
Staffordshire engineering and manufacturing company The HEX Group had another year of solid business results in 2022 so to reward staff it announced an above-inflation pay rise of 10% for every member of the nearly 500-strong team – an investment of more than £1.1 million.
2022 also saw a rebrand for the Hixon-based company which was set up by current CEO Martin Smith's parents 40 years ago.
He said: "The decision to rebrand came following two years of diversifying growth and the desire to project a brand that better represented our broadening market offering and the business today.
"Despite the challenges this presented, we have had another fantastic year, reporting record numbers across the group divisions and taking on more staff than at any point in our four-decade history.
"The rebrand also presented a unique opportunity for assessment and reflection on the values and culture of the business."
The HEX Group has a fully-accredited apprenticeship scheme that welcomes around 15 apprentices every year. It has recruited more than 150 apprentices since it was launched in 2010 with all graduates of the scheme offered a role with the company.
Employee wellbeing is taken very seriously. The HEX Group has opened two bespoke wellbeing rooms at group HQ and in September 2002 launched a Shout Up scheme where employees can discuss any problems anonymously.
Sustainability and the environment are also key themes for the company. It has a sustainability roadmap and has committed to being carbon neutral by 2037. Initiatives have already been adopted to improve waste management and recycling to reduce the reliance on landfill.
The business has committed to alternative energy sources and last year invested more than £600,000 into renewable energy, installing 1,770 solar panels. Solar energy now provides around 80% of The Group's power requirements on a good day.
The HEX Group has entered the Business of the Year category of the Staffordshire University Business Awards.