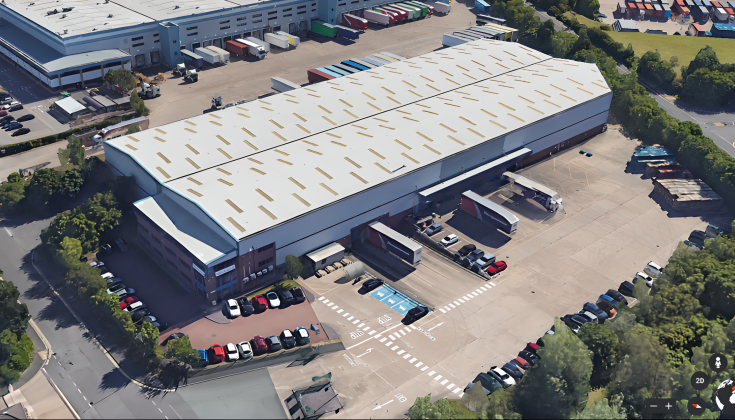 Business of the Year and Growth Award entrant – Robust UK
One of the UK's leading steel door manufacturers has set itself the ambitious target of doubling in size and achieving a £30 million turnover by 2030.
Longton-based Robust UK has already doubled its turnover since moving to its current site in 2015.
2023 is a year of major investment and growth for the firm which manufactures 25,000 door sets a year.
It's currently building a manufacturing site in North Staffordshire as part of a multi-million-pound investment.
In November Robust UK is relocating from its current base in Sutherland Road to a £6 million pound production site at Lymedale Business Park, which will nearly double its size.
The firm has more than 40 years of experience in making bespoke steel door solutions.
Robust UK currently employs 150 staff but that number is growing as it is looking to recruit an additional 20 staff ahead of the move.
Robust produces around 400 doors per week from the current site and the investment in the new site will allow much higher volumes to be produced.
Managing Director David Lycett said: "It's a really exciting time for Robust UK as this is just the start of a major financial investment in our future and our growth plans. We have been looking to move to bigger, better facilities for some time, but we wanted to find the perfect location not just to meet our manufacturing needs but the right location for our staff too.
"It's not the first time we've moved. We actually started our journey from a factory in Tean when we were founded in 1997. We then moved to bigger premises in Cheadle as our business grew before moving again to our current home in Longton.
"Back in 2018 we invested £2 million into our existing site which allowed us to relocate the semi-automated production line from our facilities in Sweden to the UK, significantly increasing our production capacity.
"Five years on though we have grown exponentially and have literally outgrown our current site. The new facilities are going to be state of the art and will have enough space so we can continue our exciting growth plans for the future.
"The new world-class facility will be fully furnished with new equipment to ensure there is no loss of production between sites while moving."
David added: "The company is in a really strong position and is consistently growing. As we plan for our big move this November and we continue to recruit there's a real buzz about the company.
"We are extremely ambitious and have set ourselves some tough targets but with the team we have here and the plans we already have in place I am extremely confident that we will achieve them."
Robust became part of the Novoferm Group, Europe's largest entrance system supplier, in 2019.
Novoferm is part of the Sanwa Group, a world leading manufacturer of entrance systems founded more than 50 years ago. The group has around 9,000 employees and annual sales in more than 60 countries totalling more than €2.5 billion.
Robust UK has entered the Business of the Year and Growth Award categories of Staffordshire University Business Awards.