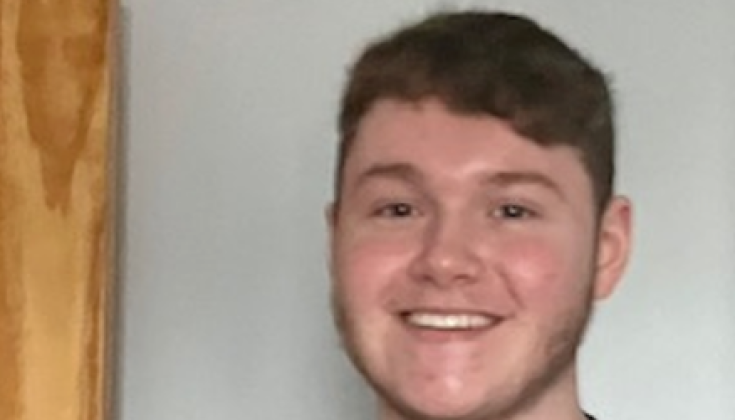 Apprentice of the Year entrant – Miles Parrish
Accountancy apprentice Miles Parrish has been called mature, hard working and a credit to his department.
The level 2 apprentice, who is based at City of Stoke-on-Trent Sixth Form College, has been nominated in the Apprentice of the Year category of the Staffordshire University Business Awards.
Julie Ball, Trust Finance Manager for the Potteries Educational Trust, said: "Miles is currently doing his AAT Level 2 and is working extremely hard to achieve this goal. His work on his portfolio is always up-to-date and sometimes he is at a more advanced stage than he needs to be.
"He has done so well in his exams, passing them with a score in the high 80s and 90s. The feedback I receive from his tutors at Newcastle College is exemplary, his classwork is of an excellent standard, his commitment is commendable and his attitude is admirable.
"He has integrated himself into a very busy, hardworking finance department well and his contribution has been recognised by all of the team.
"He can work independently and also with the team. He is keen to learn new skills and listens to instructions well. He is meticulous and careful with his work, knowing the importance of accuracy in the finance world.
"He has worked hard on his communication skills, interacting with students at the college on a daily basis and assisting with any problems they may need help with.
"His confidence on working with other staff at the college has grown and he has shown maturity in dealing with senior staff. He is a credit to the finance department and we are very proud of him."
Miles has been working at the college since September 2022.