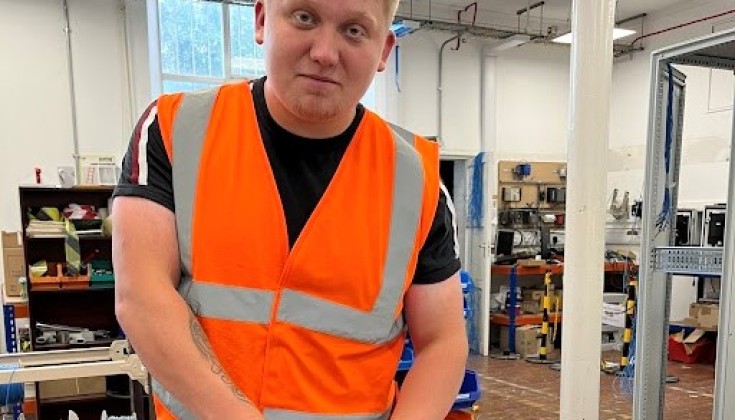 Apprentice of the Year entrant – Josh Fawcett
Electronic engineering apprentice Josh Fawcett has progressed at double speed according to his employers, automation technology company Promtek.
He joined the Brindley Ford company as a Level 6 apprentice in May 2022 and within six months had developed to a stage that would usually be expected after 12 months.
He has now been nominated as an Apprentice of the Year in the Staffordshire University Business Awards by Richard Key, Engineering Manager at Promtek.
Richard said: "Within six months Josh had already completed his first calibration as a lead engineer and also completed 24 hour support. To put this into context, the normal progress curve would normally be around 12 months before an apprentice was ready to take on this level of responsibility.
"it is a testament to Josh's enthusiasm, work ethic and confidence that he has been able to progress at such a fast rate.
"Josh has also been working within the service and calibration team to document and look at the constant improvements that can be made to the processes. He has demonstrated this by producing many how-to guides and most recently a calibration standard.
"I would like to nominate Josh as Apprentice of the Year for hitting the ground while running and bringing value to his role within a short space of time."