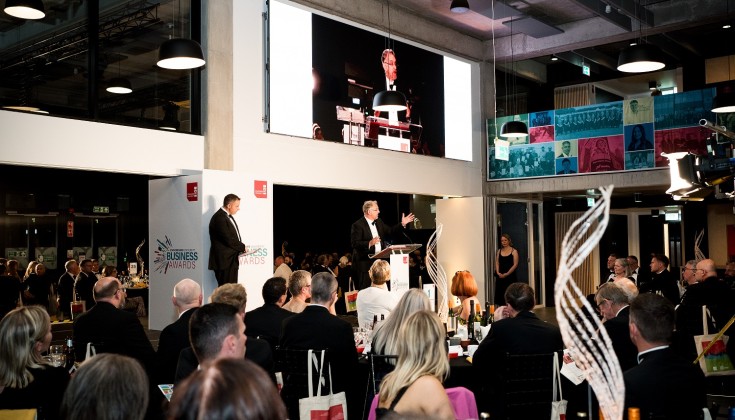 And the 2023 winners are…
An energy company with a projected annual turnover of £100 million and a charity that provides free food for people in need were among the winners at the inaugural Staffordshire University Business Awards.
More than 330 guests attended a black tie dinner and awards ceremony in the Catalyst at Staffordshire University where accolades were presented in 11 categories including Business of the Year, Small Business of the Year, Entrepreneur of the Year, Growth and Innovation.
GivEnergy was one of the evening's big winners, winning both Business of the Year and the Growth Award and being highly commended for the Innovation Award and the Business in the Community Award.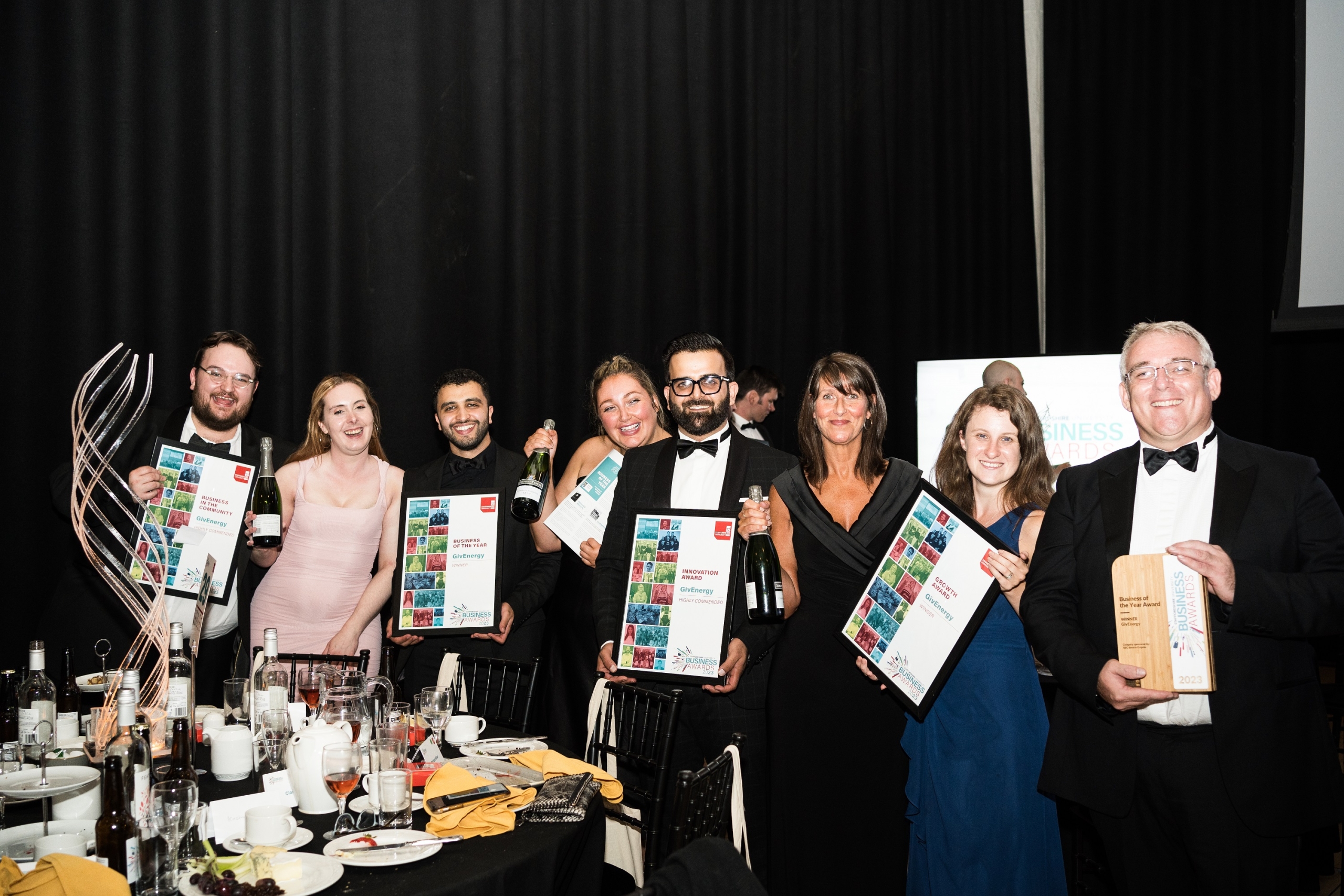 Affordable Food Stoke won the Team of the Year Prize and was joint winner of the Business in the Community Award, alongside Holdcroft Heating and Gas Fitting.
A lifetime achievement award was presented to Gary Mellor of Beswicks Legal and Beswicks Sports for his business contribution not just regionally but nationally and internationally.
Individual prizes were also presented to Adam Whitehouse of TMT First who was named Entrepreneur of the Year and Daniel Waterman of Carse and Waterman who was named Alumni Business Person of the Year, while artist Chloe Breeze was named Young Business Person of the Year and Alex Wixon of Capula was named Apprentice of the Year.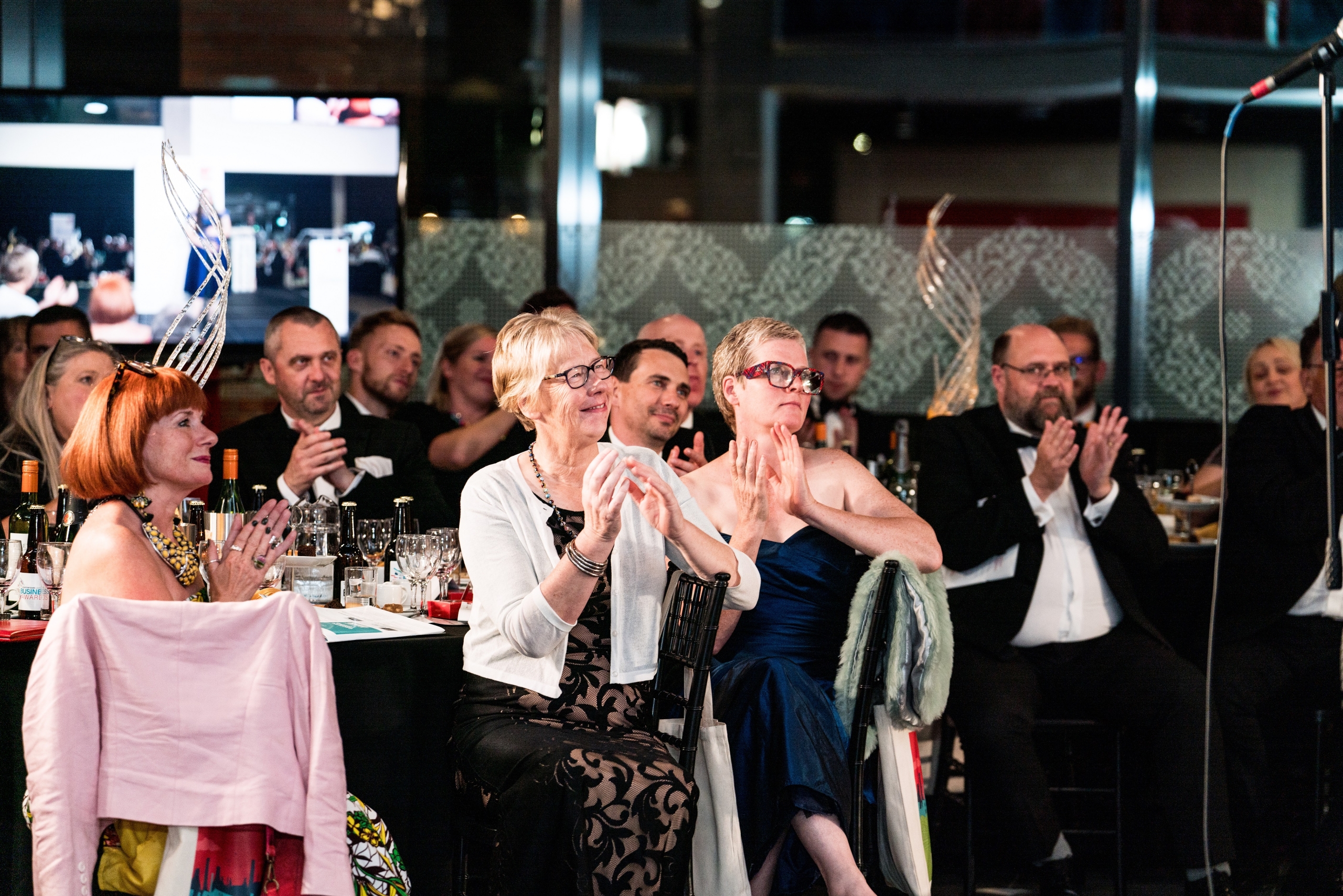 Other winners included Best of British Beer receiving Small Business of the Year, PFE Medical winning the Innovation Award and KMF winning the Skills for the Future Award.
Professor Martin Jones, Vice-Chancellor and Chief Executive of Staffordshire University, said: "Staging the Staffordshire University Business Awards reinforces our commitment to being a Civic University and a Catalyst for change not only for our own students but for the communities within which we are based.
"Our aim was to recognise and reward the skill, creativity and endeavour of the business community in Staffordshire. The awards campaign shone a light on the wealth-creators, the entrepreneurs and the innovators and it was a pleasure to see so many of them recognised.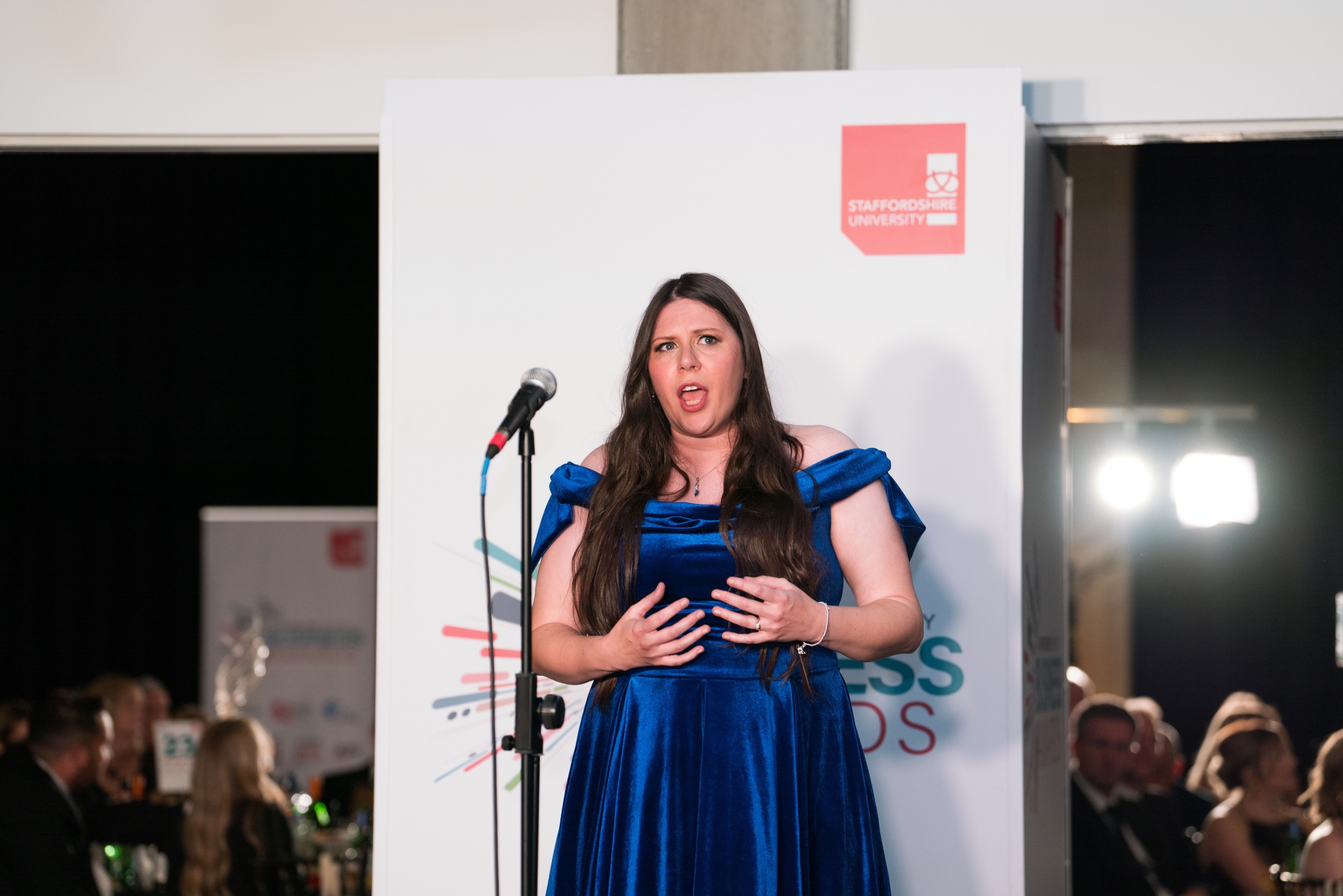 "The awards evening was a #proudtobestaffs celebration of world-class talent and the culmination of an awards campaign which attracted an incredible number of entries that told stories about exciting new products and services and the stand-out individuals and companies behind them.
"I'd like to thank our generous sponsors and our extremely diligent and hard-working judges and of course congratulate all of the winners."
Martin Tideswell, Director of Communities and Commercial Engagement at Staffordshire University, added: "Our Awards campaign 2023 began back in January when our first nominations were received.
"Since then we have published more than 130 nomination articles on our bespoke website and shared these across our social media channels daily.
"These articles – for which every nominee is interviewed – are just one of the elements which make the Staffordshire University's Business Awards unique.
"Our campaign also seeks to enrich and expand Staffordshire University's already strong connections with employers and business leaders – while underlining our status as a Civic university which aims to champion the communities we serve.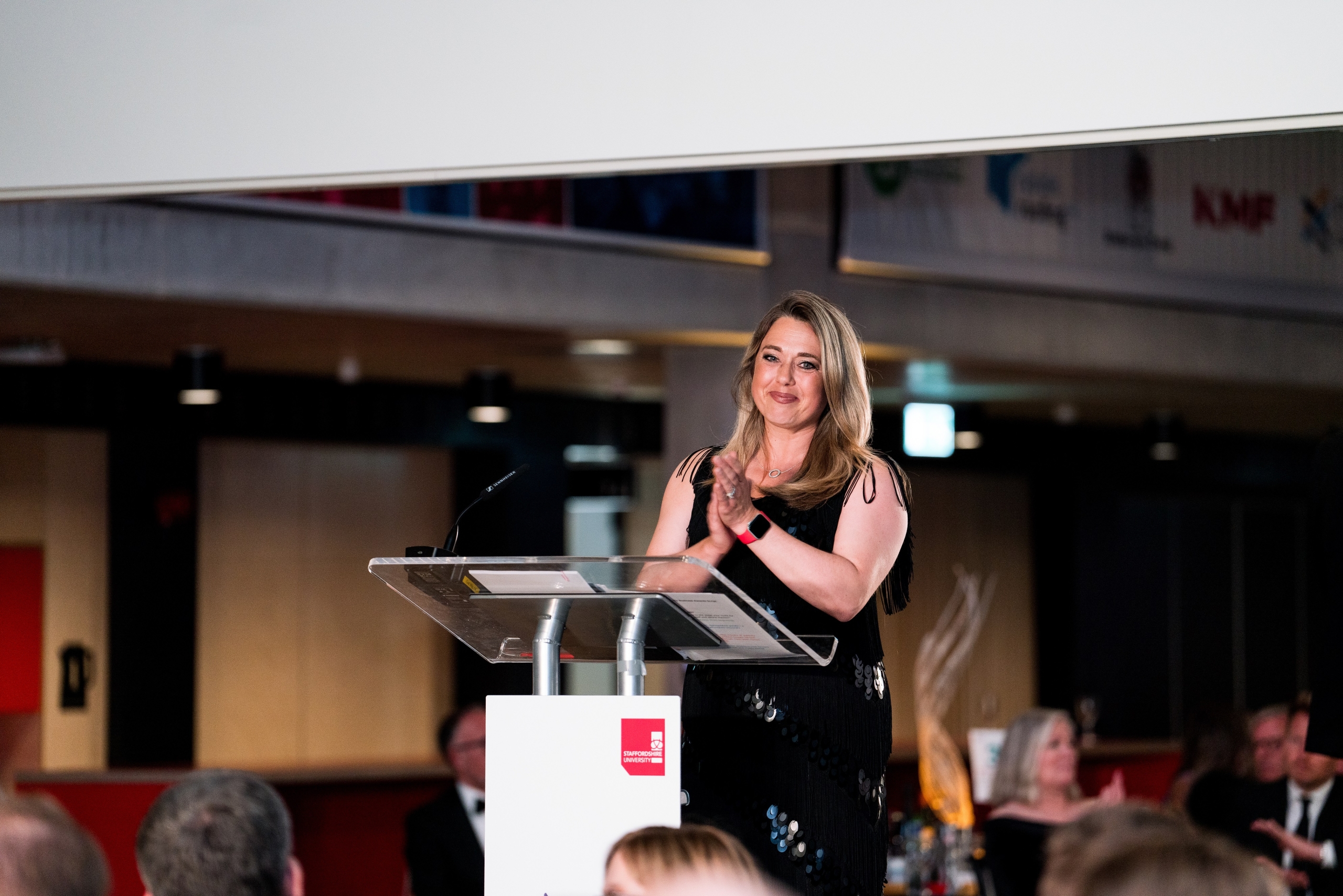 "The Staffordshire University Business Awards is a genuine collaboration which could not happen without the support of our sponsors and supporters who have been instrumental in our campaign and helped to shape our celebration."
The Staffordshire University Business Awards is sponsored by: Stoke-on-Trent City Council, Staffordshire Chambers on Commerce, KMF Group, Beswicks Legal, SG Fleet UK, Stoke-on-Trent College, Stoke City Football Club, PlinkFizz, RBC Brewin Dolphin, KPI Recruiting, Rydale Roofing, Stoke-on-Trent City Centre BID, Dains Accountants, Synectics Solutions, Waterworld and Netbiz.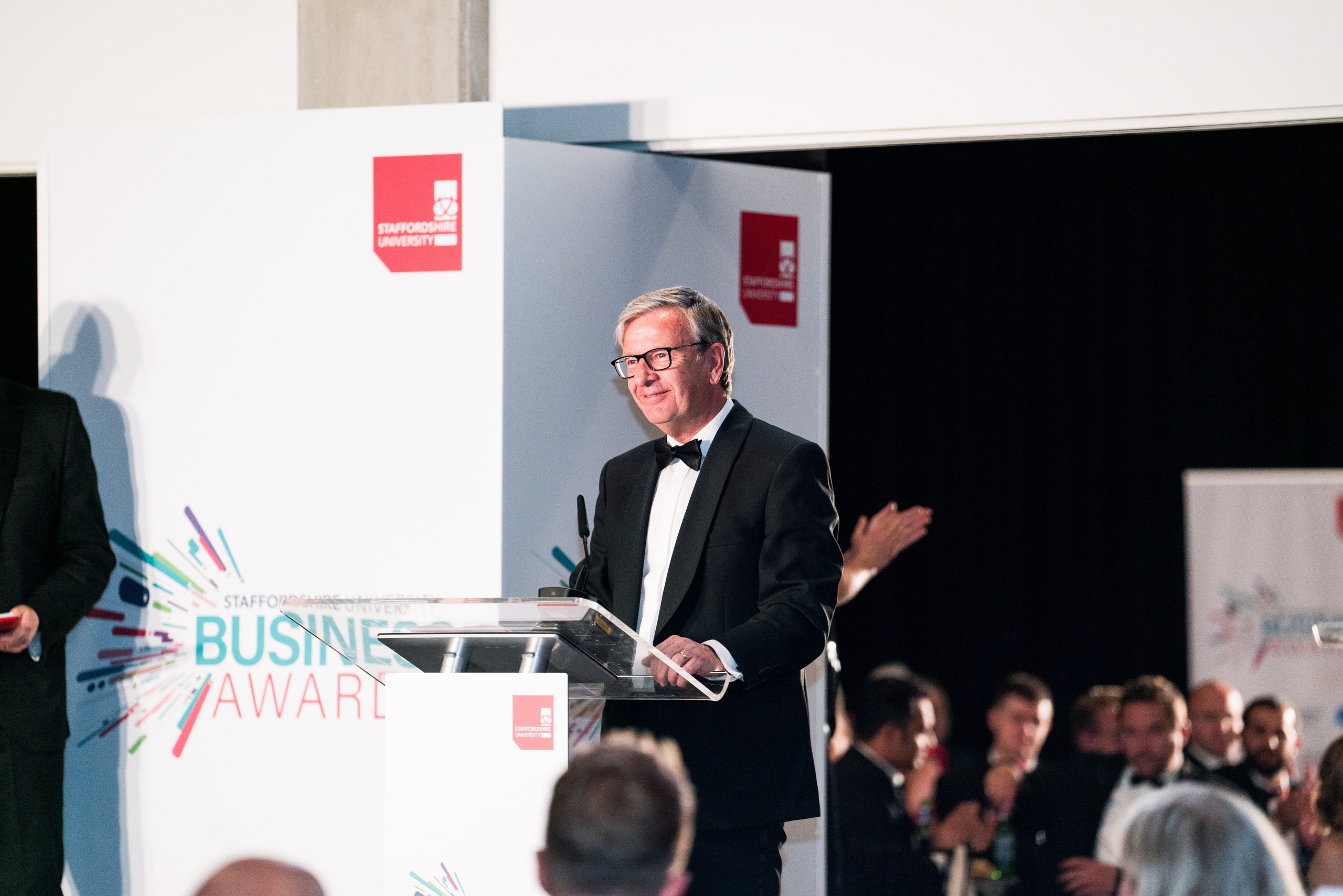 The full list of winners is:
Lifetime achievement Award
Gary Mellor
Business of the Year
Winner: GivEnergy
Highly commended: Reliance Medical
Highly commended: Woolcool
Small Business of the Year
Winner: Best of British Beer
Highly commended: Promtek
Highly commended: Carse and Waterman
Entrepreneur of the Year
Winner: Adam Whitehouse
Highly commended: Jan Wong
Highly commended: Tom Wilkinson
Apprentice of the Year
Winner: Alex Wixon, Capula
Highly commended: Kathryn Arnot, Haughton Design
Highly commended: Rachel Shingler, UHNM
Innovation Award
Winner: PFE Medical
Highly commended: Mirage Ltd
Highly commended: GivEnergy
Growth Award
Winner: GivEnergy
Highly commended: Reliance Medical
Highly commended: Comp Door
Young Business Person of the Year
Winner: Chloe Breeze
Highly commended: Reece Thornton-Bate
Highly commended: Tom Yorke
Team of the Year
Winner: Affordable Food Stoke
Highly commended: SGFleet
Highly commended: Daily Focus
Skills For The Future
Winner: KMF
Highly commended: TMT First
Highly commended:  Carse and Waterman
Business in the Community
Winner: Holdcroft Heating and Gas Fitting Ltd
Winner: Affordable Food Stoke
Highly commended:  GivEnergy
Alumni Business Person of the Year
Winner: Daniel Waterman
Highly commended: Paul Drew
Highly commended: Dr Najam Kidwai