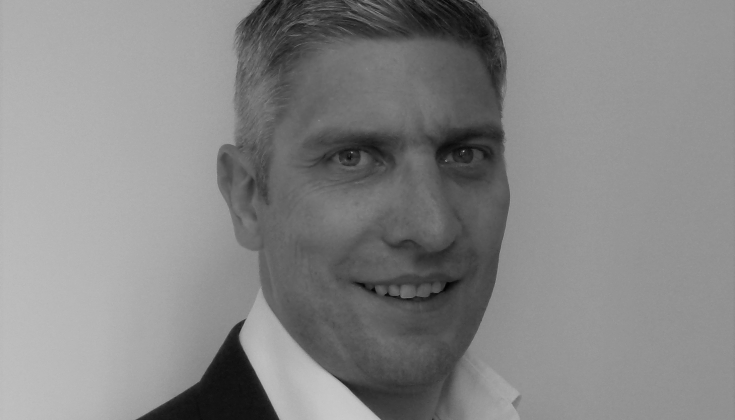 Alumni Business Person of the Year entrant – Paul Drew
Staffordshire University alumni Paul Drew founded a training company in 2018. Five years later it has 115 employees, 449 apprentices and 700 learners completing short courses.
Paul still lives in Stoke-on-Trent despite the Apprentify Group having offices around the UK.
He is now Chief Operating Officer of the business, which specialises in digital, tech and marketing qualifications.
He said: "I studied for a Postgraduate Diploma in Marketing at Staffordshire University. The course helped me to progress in my career and helped to lead me on to creating my apprenticeship business."
Paul has worked in education and training for 18 years including nine years in commercial sales and leadership training.
Through Apprentify he now works with companies such as Dentsu Aegis, JD Sports, Fraser Group and numerous SMEs.
He said: "My goal is to make apprenticeships an increasingly popular and effective path to career success and organisational improvement."
Alongside Apprentify, Paul oversaw the acquisition and growth of Netcom Training, a Government-funded education provider. Under his leadership the business has expanded its reach, covering multiple combined authority regions across England. By collaborating with combined authorities and employers he ensures local skills agendas are met, aligning the education system with the needs of the workforce.
A key focus for Paul is to provide individuals from all backgrounds, diversity, and social groups with equal access to apprenticeships and funded learning opportunities.
Paul has played a significant role in shaping the skills agendas outlined in the Skills and Post-16 Education Act and in post-16 qualifications. He serves on the boards of various organisations in the education and training sector.
He added: "The strategic direction of the group is to build the UK's very best commercial and apprenticeship training business supplying businesses with talent that meets future skills gaps.
"New programmes for 2023/24 include PR and Communications, Fundraiser and Digital Skills for the Unemployed."
Paul has entered the Alumni Business Person of the Year category of the Staffordshire University Business Awards.